Why Having a Mobile Optimized Website is Important
If you do not have a mobile-optimized website, it is not considered to be user-friendly and you will be penalized by Google in the form of not appearing on page one of the SERP (Search Engine Results Page).
A mobile-optimized website is something many of us take for granted. If you are starting a business and you want to get people interested in your products or services, a website that is easy to navigate is such a simple thing, but a critical one. Building a mobile-optimized website will make a significant impact, and here are some of the most important benefits of having a website that mobile users can access.
It is Essential for SEO
Search Engine Optimization (SEO) is a collection of essentials that Google will "read" to rank your website. There are numerous components you must comply with to rank on page 1 of Google.
If you do not have a mobile-optimized website, it is not considered to be user-friendly and you will be penalized by Google in the form of not appearing on page one of the SERP (Search Engine Results Page). There are many ways to optimize for SEO, but ensuring your website is mobile-friendly is one of those factors that should be a priority.
It is More Engaging
SEO is all about the usability of a website. If you want potential leads to turn into customers, you need to make the website more engaging. You don't want to increase your bounce rate, which is the number of people that click off your website for whatever reason. If a website does not load on its mobile device in a matter of seconds, your traffic will dwindle.
Users do not typically go on websites on their laptops, so building a mobile-optimized website will improve the likelihood that visitors spend more time there, so they are more likely to purchase from you.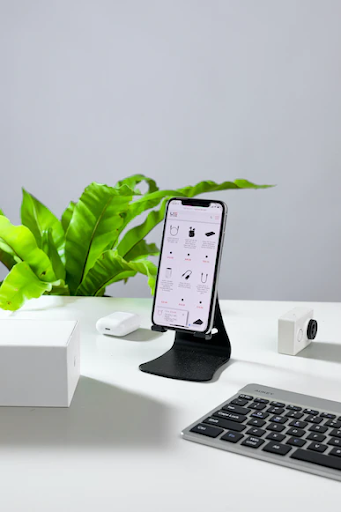 You Can Gain an Advantage Over Your Competitors
Every business has another direct competitor that offers similar services or products, so you need to find ways to optimize the user journey by making your website usable and easy to follow.
One of the most fundamental aspects of making your website easy to use is how it is optimized for mobile, and when you optimize your website to make it look visually appealing and work on mobile devices, it's a simple approach to give you an advantage over your rivals. It's not just about the products or services you offer, but the overall feel a potential customer will get from your site.
Improves Website Speed
Websites that are not optimized for mobile can take a long time to load, and as we've already touched upon, the bounce rate is such an essential component that you need to reduce at all costs. The average time a website should take to load on mobile is between 1 and 2 seconds.
With 53% of mobile visits abandoned after 3 seconds of loading, you should be aiming for half a second. Optimizing your website for mobile will improve the speed of your website so you will keep visitors engaged.
It Speeds Up Sales
The importance of improving access to your website will have a knock-on effect on how your business processes sales. If you provide a mobile-optimized website, customers will find it easier to purchase from you. We don't necessarily think of the entire process of selling to a customer when they go online, but much like in real life, we have to make things easier for the customer. If they have a better customer journey, they are going to purchase something from you, which will boost your bottom line, but they will also feel inclined to come back because they had a good experience when buying your service or product.
A mobile-optimized website is critical because it gives customers instant access to your products and services- customers don't want to have to jump through hoops to get something they want. If you put up numerous barriers by slow loading times or a website only properly accessible by desktop or laptop, you will pay the price.
You Will Save Money
It is more important than ever to think about conserving finances. Businesses that operate on a lower budget need to cut costs where they can. Many organizations think developing an app is the best approach to increase engagement, but app development is a costly process because it needs to be optimized for different operating systems, go through the design process and testing stages. If you are looking to conserve your cash, you can just optimize your website for mobile devices.

Building a mobile-optimized website is critical not just for the website itself, but it will unlock a variety of opportunities to reach your target market. At Total Care Websites, all of our websites are mobile optimized, guaranteeing you reach the people that matter.